Every woman deserves to have a closet filled with items she must have to maintain timeless style. Some pieces may be seasonal but most can be worn year 'round to create a sense of style that demurely says, "Yes, I've arrived" without saying a word.
We like the power that comes with conveying a specific message of being relatable, fun, relevant, relaxed, playful, or an authority. We celebrate a woman's ability to smoothly move into the many roles of her life by creating simple wardrobe strategies.  After all, it's not just knowing what to wear but how to wear it that creates a bespoke style.
Start with pieces that help your garments fit correctly. THE MAGIC of SHAPE WEAR is that it's fabulous at creating the shape you want from the shape you have..
1. Shape wear
makes everything look and fit better.  From in-store to online it's important to know your measurements, sizes and preferred lengths.
Note them in your smart phone or keep them written on the back of a business card in your wallet.
You'll be amazed how often you'll refer to them.
 2. SHOE COLLECTION
It's not just one shoe that can transform your wardrobe, it's having the right shoes, in the right colour palette for you.  Always opt for leather. 
One pair for each outfit, ones for special occasions, ones just for mud, all kept in mint condition.

3. The perfect pair of jeans
It's not a perfect pair until it fits right. 
Don't get stuck in skinny jeans! They aren't ideal for everyone.
Straight or boot cut jeans provide visual hip/shoulder balance.  And, jeans that fit at the waist are ideal for holding in the tummy.  
Looking at these two jeans there's nothing too obvious about how the differ BUT there's a feature they both have that if wrong for your shape will make a BIG difference to the way you look. What is it?
It's the length of the zip.
The pair on the right has a ling zip – one that reaches almost all the way to the crotch. The left hand pair has a short zip which leaves a lot of space under it.
The problem?
If you have a large tummy or are wide below below the waist the short zip isn't for you.  Short zips, highlight and enlarge the lower abdomen and are notorious at causing the dreaded camel toe when you walk.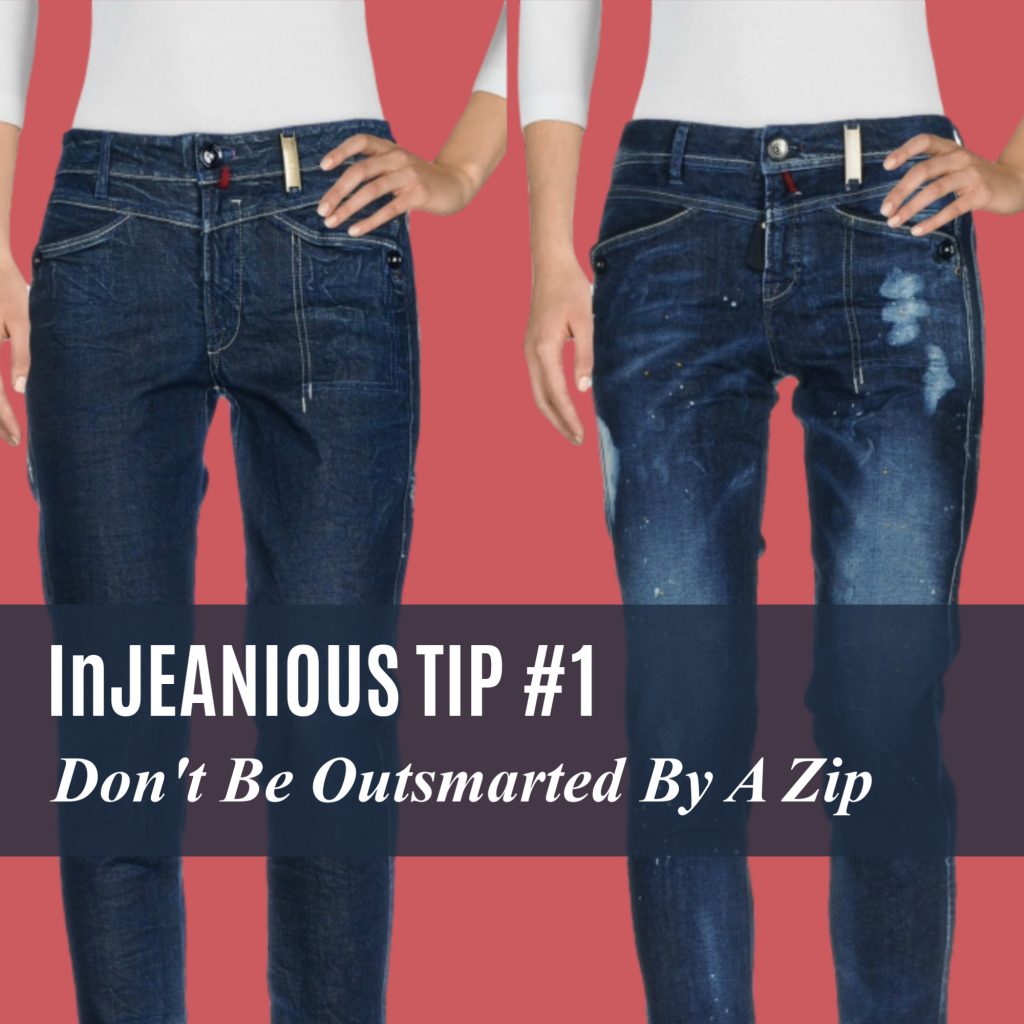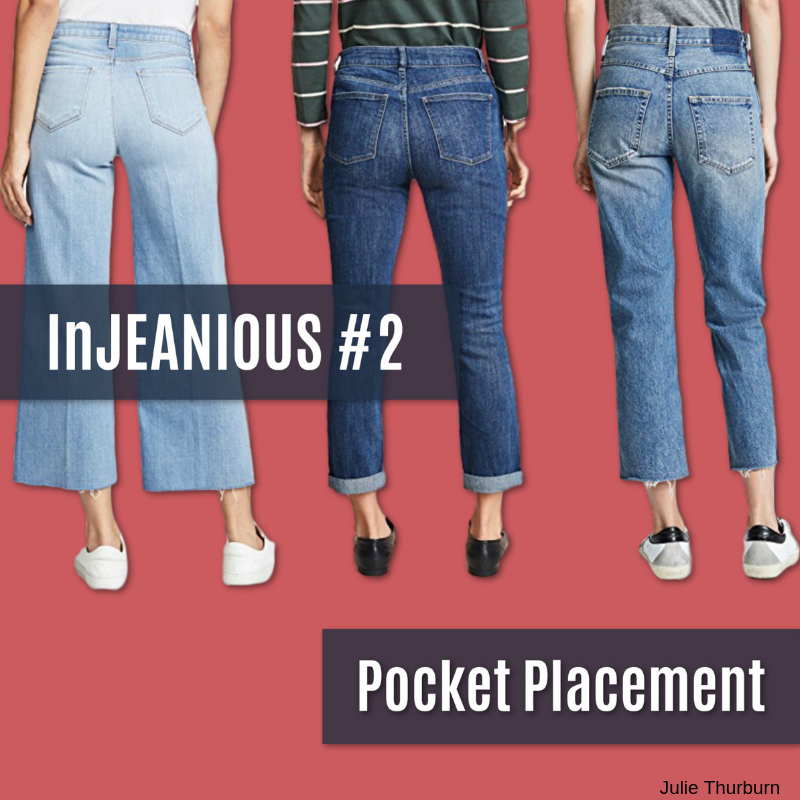 The size, location and central placement of jean pockets all impact how you'll look from behind.
To have the smallest apparent derriere look for:

1. Pockets spaced lose to the center seam
2. Pockets that sit no lower than the base of your derriere
3. Pockets that are medium in size.
5. The Tailored Jacket
No one said it has to be boring. How can you wear it?
Let's count the ways…by varying the shape, the fabrics, the colour…you open your closet to a world of opportunities.
7.  Grey Straight Skirt
Why grey?  It's elegant in style and versatile in colour. 
Grey can be paired with blue, black, pink, yellow, and white tops and jackets.
Add a leopard print pump, silver strappy sandals, red stiletto's, or chocolate brown boots to change the mood.
All. Year. Long.
Your wardrobe is the reward for choosing to be fabulous, always.