Fabulous You

When you're ready to learn the colours, styles, and strategies that work for you.
Package Overview

Colour Analysis

Style Analysis session

Hairstyle and Hair Colour

Private Makeup Session

Closet Makeover

Personal Shopping

3 Month Follow-up Call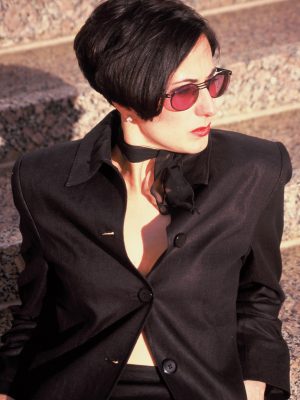 Get Started
12 months of Fabulous You:
Getting to Know You
Fabulous You Schedule

Session 1:
Colour Consultation: colour analysis to determine your ideal colour palette.
Style Analysis: personal Style analysis to determine which lines/styles and detail of garments are most flattering.
My Private Stylist: let's measure you and create an online style profile for you to refer to anytime. Includes personalized Style Guide to use while you are shopping.
Session 2:
Closet Audit: Julie will audit and remove items which conflict with the Colour and Style Analysis discovery.
My Private Stylist guide review
Session 3:
Hairstyle Review: 2-3 hairstyle options will be provided, with the option to include your salon.
Makeup Artist Session: A 1.5 hour private session with one of our favorite makeup artists for updated application techniques. All product recommendations will be recorded for your future reference.
Session 4:
Personal Shopping Excursion: pre-shopping by Julie, precedes a scheduled appointment for you to try-on garments set aside for you.
Session 5:
Accessories/Shoes Shopping Excursion: a focused excursion to learn which styles and jewelry accessories complement you and your new wardrobe.
Monthly Check-in:  let's follow up on your results, any personal changes, or questions, and schedule a seasonal or specialty shopping excursion.
Complementary membership: gives you access to our workshops, shopping opportunities, and special events.
My Private Stylist
My Private Stylist



This program includes:
one measurement appointment (Session 1)
one online profile, with password
a personalized Style Guide
one follow-up appointment to review the Style Guide
Client Testimonial

Julie Bartlett's Fabulous You program helped me understand how important it is to display who I am on the inside through my outward presentation.  Being able to clearly communicate myself through the expression of wardrobe has been such an empowering feeling.  Now that I know that my attire accurately represents my personality, I can walk into a meeting with confidence and security.  I know that the emotions and attitudes that my present company will experience is consistent with the influence that I want to achieve.

 

After working with Julie, I felt like I had come into focus.  I became extremely confident and secure with the wardrobe choices I made.  Every single day, whether I'm walking into a boardroom in downtown Dallas, standing on a stage in a grand theatre, or hanging out with family and friends in our home, I know that what I am wearing is a true representation of me and what I stand for.  I feel good in every piece that I wear because I am certain the choices I make are true to my personality.  

 

The transformation wasn't drastic for me, nor was it difficult.  Julie didn't do a complete TV style "extreme makeover."  Julie works from the inside out.  

I like to say she brought me into focus.  

She didn't tell me what to wear, what to do, or how to present myself.  She told me who I am.  Then she simply trained me on how to portray who I am to those around me.  

 

While most people did not know that I had contracted Julie for her services, many people started to make remarks about my attire.  They slowly started to inquire and ask about my wardrobe choices.  Finally, my father who had watched me over a period of 6 months told me that he noticed my behavior, what I wear, and how I carry myself is sort of developing into a brand or certain image that he really admires.  I explained that I had been working with Julie, and he then said it all made sense!

 

 

Knowing who I am and how to communicate myself through my personal presentation has the been the best thing I could have done for my career, my public ministry and my personal life.  I am very confident when interacting with clients because I don't have to worry about being like them, looking like them, or meeting up to their personal style.  I can simply be confident in knowing that I am already an A+ because being myself is the most powerful version of me that I can be.  This makes me more confident when I'm selling, negotiating or performing any professional duties.  

 

The same applies for my public roles as the founder and director of a beauty pageant and outreach program, Building Inner Beauty.  Knowing that I am accurately representing my personal brand allows me to lead with authority and passion.  And finally, bringing this identity into focus has brought a playfulness and joyful spirit to my home and my marriage, since I now feel confident and bold in my personal appearance.

 

I have shared with so many people the value that Julie Bartlett's very unique and special gift brings to one's self-worth and development.  It is difficult to articulate the impact she makes, but I can tell you that it is unlike any program, service or instruction I have ever received.  Julie doesn't tell you "who" you should be, she reveals to you who you ARE; and that is the most exciting part.  She guides you through the journey of finding your own inner light, and she enables you to express it on the outside.

I wish that everyone could have the blessing of working with Julie; and I consider myself extremely blessed and fortunate to work with her.

 

Building Inner Beauty Founder